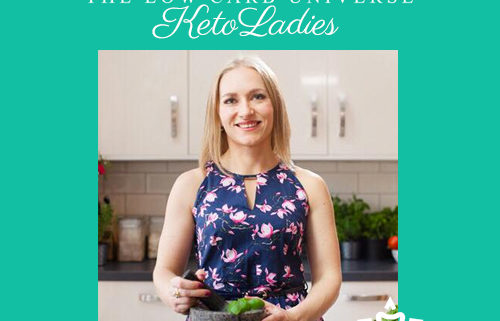 I changed the way I ate in 2011, when I was diagnosed with Hashimoto's, an autoimmune disease that affects the thyroid. I had no energy, and I found it more and more difficult to maintain a healthy weight. 
The irony was that, like so many other people, I used to follow what I believed to be a healthy, balanced diet. I avoided most fatty foods in fear of clogging my arteries and putting on weight. I based my diet around whole grains and vegetables, and limited my intake of animal products. I did exactly what the general dietary recommendations advised: I exercised more and ate less. Still, nothing worked. Finally, I got tired of dieting all the time, and I was determined to regain my health by following a different approach.
That's when I decided to quit sugar, grains, and processed foods, and to start following a whole-foods-based ketogenic approach to food.
After we witnessed the incredible benefits of low-carb eating first-hand, my partner and I created KetoDiet, a tracking and planning application with hundreds of low-carb recipes, which is now one of the bestselling apps on the App Store and Google Play. Then, in 2012, I launched the KetoDiet blog, which helps over 2 million monthly visitors follow a whole-foods-based, low-carb, ketogenic lifestyle.